The Rights Respecting School Award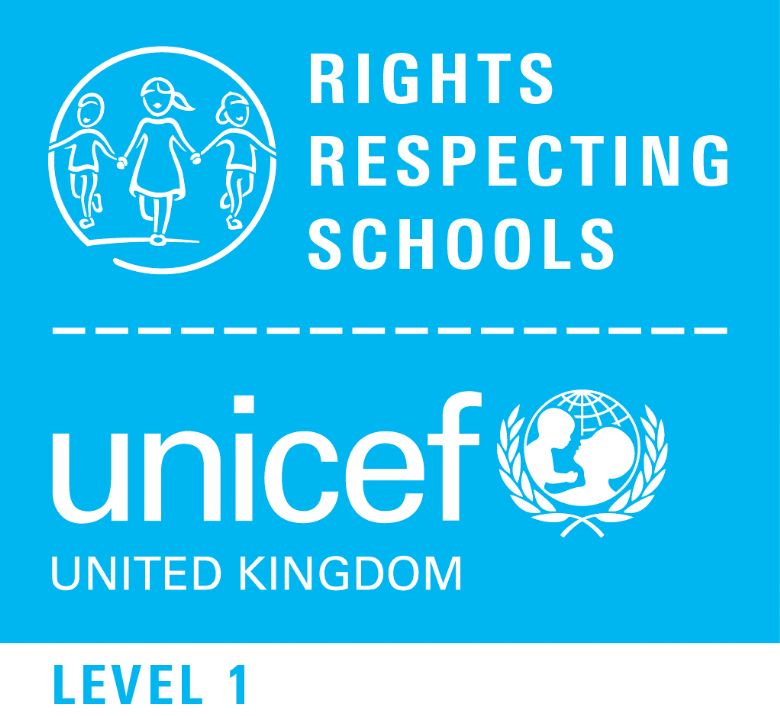 As a rights-respecting school we teach our pupils about children's rights and work hard to model and discuss 'rights' and 'respect' in all aspects of school life. This is achieved through curriculum areas, focused key stage assemblies, the school council, school policies, daily practices and the relationships between teachers/adults and children. When discussing children's rights, we refer to the United Nations Convention on the Rights of the Child (UNCRC). This sets out the rights of every person under the age of eighteen and how these rights should be met. The UNCRC consists of 54 articles, each one detailing an individual right and, while many of them will be incorporated within our teaching and learning, we also felt it important to choose five key rights as a focus for the whole school. In consultation with our pupils, it was agreed that these would be:
The right to learn (Article 28)
The right to be safe (Articles 11,17,19, 32, 33, 34,35)
The right to be healthy (Article 24)
The right to be heard (Articles 12 and 13)
The right to play (Article 31)
In June 2016, we were delighted to achieve Level 1 of the Rights Respecting School Award which recognises achievement in putting the UNCRC at the heart of a school's ethos. The Rights Respecting School Award standards cover four key areas:
Leading and managing a rights-respecting school
Teaching and Learning about the Convention
Creating and maintaining a rights-respecting ethos
Empowering children and young people to become active citizens and learners
Mr Paul Harris, the Unicef schools advisor, sent the report which is attached below, to the school following his visit.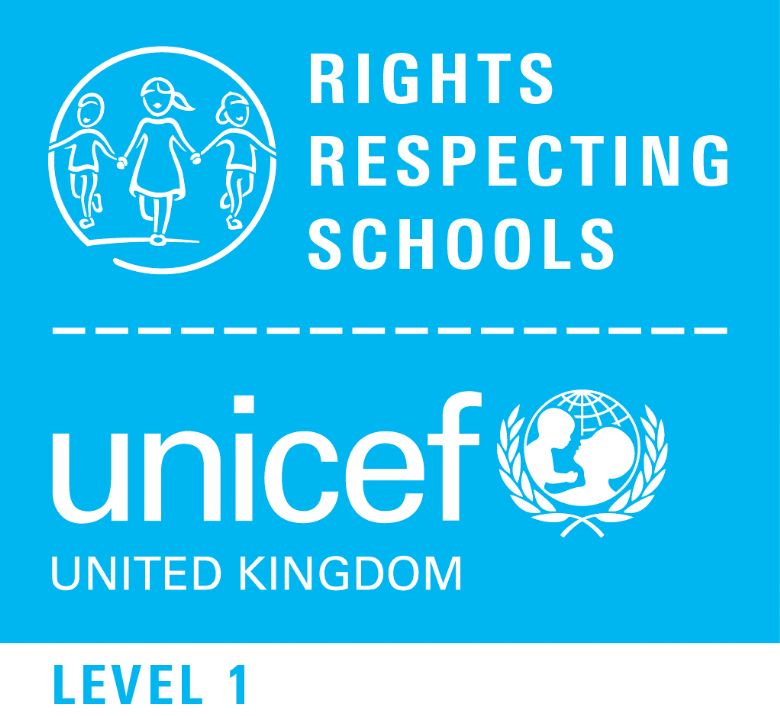 Rights Respecting Champions
Within this process, it is important that our pupils have the right to express their views and opinions. Article 12 of the United Nations Convention of the Rights of the Child states, "Every child has the right to say what they think in all matters affecting them, and to have their views taken seriously" and Article 13 states, "Every child must be free to say what they think and to seek and receive information as long as it is within the law." As such, some pupils have been voted in as Rights Respecting Champions and have already been fundamental in reviewing and updating the school's five core rights. They have also organised and led several pupil focus groups to ascertain the views of their peers around children's rights and their everyday experiences in school. The responses will be fed back to the teachers, head teacher and school governors and ultimately help shape our school development plan.