General Resources
An interactive daily timetable, showing how the day can be blocked into different activities. If you click on each activity block, it takes you to lots of suggested activities. It is really useful for helping parents to structure the day and get a balance between academic time, active time, creative time and free time. A good balance between structure and freedom, as it suggests a timetabled day with freedom to select the activities you wish.
This website has comprehensive home learning programmes, put together by the 'Robin Hood Multi Academy Trust'. They have a detailed list of suggested academic activities, broken down week-by-week for different year groups including EYFS. A useful approach for those parents looking for more of a structured programme of learning.
Free printable workbook activities. These may be useful for parents who are looking for activities they can give children to work their way through that aren't screen based. They are broken down into broad age ranges - EYFS, 5-7 and 7-11. There are also answer booklets available if parents want to mark the work (or an older sibling perhaps, or older children could mark their own).
Lots of useful links to different websites covering several different subjects including maths, English and science, and some of the foundation subjects such as music, history and geography. A summary of each website is included along with age recommendations. Useful for parents who want to pick and choose different activities, and who want to look at subjects other than just English and maths.
Oxford Owls - A range of English and maths activities, including interactive games, available on Oxford Owl website (parents can now sign up for free).
BBC Bitesize maths and English games (and other subjects if you wish to use them) for KS1 and KS2
Watch BBC learning clips (short videos spanning several different curriculum subjects).

Online science videos and learning packs - parents can sign up for free access for 90 days.
Free online English, maths and science personalised 'courses' for ages 3-11. Parents are able to sign-up to this for free during the school closures, and can add up to 5 users if they have several children. The website asks the children to complete 'diagnostic' activities, where it identifies their gaps in learning. It then provides them with tailored content, with video tutorials where it 'teaches' the child according to their gaps and also provides further practice activities. Visit the website for more information or to sign-up.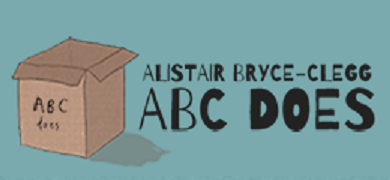 A useful website for EYFS parents that contains lots of suggestions for play-based learning activities for younger children.