Newsletter
OWLSMOOR PRIMARY SCHOOL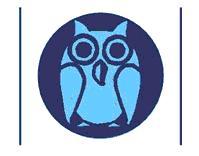 8th June 2018
Dear Parents
Welcome back after half term. I hope you all had a restful break.
This last half term before the summer holidays is always a very busy one. We are looking forward to our annual arts fortnight, sports day, transition week and the PTA summer fair – all of which will be taking place over the next few weeks!
Please take time to read the diary dates at the end of this newsletter so that you do not miss any of the events that are planned. Many of the events are open to parents and we would love to see you if you are able to join us.
SUPERSTAR MATHEMATICIAN AWARD FOR KEY STAGE 2
May's Superstars are: Kellen Lay-Murphy, Sa'ad Choudhry, Sangmu Sherpa, Isla Parker, Lucy Siggs, Mia Kelly, Tilli Coultrip, Ryan Vallis, William Plumtree, Amarni King, Conrad Matthews and Maxim Elliot. You should be very proud of your hard work – well done!
SUPERSTAR WRITER AWARD FOR KEY STAGE 2
May's Superstars are: Imogen Gartland-Wells, Lucas Gammell, Aimee Hellewell, Sam Mortimer, Louise Somers, Roman Dunn, Katelyn Judge, Imanee Manning, Heidi Bullingham, Isabelle Alsford, Logan McInnes and Lucas Vogwell-Evans. Well done – what a lot of brilliant writers!
PARENTS' FORUM
Our next parents' forum is on Tuesday 12th June from 9am to 9.30am.
PTA DISCO
The PTA will be holding a disco in the school hall on Friday 15th June. The timings are 5-6.30pm for Early Years and Key Stage One, and 6.45-8.15pm for Key Stage Two children. The disco will cost £2 entry per child, which is payable on the door, and glow sticks and refreshments are available to buy.
SUMMER FAIR – NON-UNIFORM DAY
The school summer fair will be on Saturday 14th July from 12-3.30pm. On the Friday before this (Friday 13th July) children may wear their own clothes to school in return for a donation of a bottle (alcoholic or non-alcoholic) for the bottle tombola stall. As YR are on a school trip on that day, YR's non-uniform day will be on Thursday 12th July instead. Thank you.
TRANSITION WEEK
This year's transition week will take place in the week beginning 2nd July. This is where the children will spend time in the class they will be in next year with their new teacher. The children should go to their usual classroom on the Monday morning and they will then be told which class they will be in after break. The children will return to their usual classroom before the end of the day so collection on the Monday will be as normal, but for Tuesday to Thursday they will need to be dropped off and collected from their new classroom. You are very welcome to visit your child's new classroom and meet with their new teacher on that Monday after school.
GREEN TEAM
This month, we have been busy planting seeds and plants around the school. We have worked hard to make the plant pots on the fence outside the school look colourful. We have also started work on the planters outside years 3 and 4. Keep an eye out for the wildlife – we are hoping to attract butterflies and bees.
In one of our Green Team meetings, we planted tomato seeds. Each KS2 class has one to look after and watch grow. We are quite excited to see which class is going to have the first tomato fruit. We are also still like to receive more seeds and small plastic pots, as we are keen to continue to use the skills learnt from our recent gardening workshop.
Miss Poulter
ARTS FORTNIGHT
We will soon be holding our annual arts fortnight.
This year we have chosen 'The Chronicles of Narnia' by C.S. Lewis as the theme. All classes will use this as a stimulus for their learning across a range of subjects, with a particular emphasis on the arts. On the final day of the arts fortnight, Friday 29th June,
we would like to invite parents to a gala and exhibition. The gala will involve a performance from each year group at 2pm – this is planned to take place outside so will be weather dependent. The children's work will then be on display in the hall and in classrooms – parents are welcome to come and have a look at this following the gala.
NETBALL
On Wednesday 9th May, we travelled down the road to Wooden Hill School to play our next match. This was one of our most closely fought games and there were never more than two goals separating the teams. Both teams battled hard in the heat of the afternoon and it was end to end stuff. In a nail biting finish, Isabella shot to get the winning goal and we finished the winners, with a score of 13 – 12. Isabella's shooting was superb during the whole match and she was deservedly chosen as player of the match by the team at Wooden Hill. Well done to the whole team who played their socks off.
The very next day, we welcomed St. Joseph's School to Owlsmoor with some trepidation. This was a team who won their first match 59 – 0 so we were all feeling rather nervous of this formidable bunch. Sure enough, they were slick, fast and some were exceptionally tall! We decided they would at least have to play hard for a win and the Owlsmoor team battled really well for the first half of the game, having to change tactics to get around their tall opponents. Callum and Connie marked their space brilliantly and were successfully passing and receiving balls all match. As usual, Isabelle ran herself into the ground as our centre and Charlie dodged and weaved all over the place to get away from his marker. At half time it was 9 – 5 to St. Joseph's. A very credible score. However, they then changed their team around in the third quarter and their pace, along with some incredible shooting, saw them pull ahead quickly and create a big lead for themselves. The Owlsmoor team dug deep, played hard and scored a couple more goals back in the final quarter and the match eventually finished 23 – 8 to St. Joseph's. Our target before the game was NOT to lose by 59 goals AND to score against them so we're technically going to class that as a win!! J Well done again to Isabel Deakin who was chosen by St. Joseph's as our player of the match.
On Thursday 17th May, we played our penultimate match at home against The Pines School. Like us, they are a new team, still learning their positions, but the Owlsmoor team were determined to get another win this time. We played brilliantly from the start, with everybody remembering the strategies practised in training. Keira, Natasha and Gabi defended brilliantly all match so The Pines found it difficult to get the ball into their shooting circle. Our team, however, passed brilliantly and defended their space well giving us lots of shooting chances so we immediately pulled ahead. The pace did not let up and we finished deserved winners with a brilliant score of 24 – 0. Well done to the whole team – we are very proud of your magnificent efforts – and particularly to Isabelle Deakin who was chosen yet again as 'player of the match' by The Pines.
Our final match against Wildridings was postponed by them at the last minute but we will look to rearrange after half term.
Training will continue on Wednesdays after school and Rachael and I will now be looking to train a High 5 team for a tournament in the autumn term as well as having our eye on new players for the team.
Mrs Fish
KS1 FLOWER BEDS
Please can we remind children and parents that no-one should not be in the garden area without the supervision of a member of staff. The KS1 children are working hard to develop this area and grow plants and there are a number of children climbing over the fence and running around the flower beds before and after school. Please can you also remind all KS2 children not to run or walk down the side of the garden at the end of the day.
THE MONTH IN BRIEF
Nursery – Puffin's Class
Welcome back after a very sunny half term break. Please remember to apply sun cream on sunny days to help protect your child's skin during outside play. Most available products provide enough protection to last the day; we are not allowed to apply lotion ourselves. Children should also have a named sun hat and a named water bottle. Water Bottles should only contain water please – these are placed in a separate box and are accessible at all times.
Please ensure that any juice drinks are contained in your child's lunchbox, these are only available to drink with their lunch meal.
As we are now in the final stages of nursery and the children are getting ready for reception, we ask kindly that they try to come in on their own and independently find their names and hang up their coats. We also ask that they don't bring in any toys or show and tell items at this stage of the year, unless it is a wow factor or educational. Thank you for your support with this.
We are now practising skills for our Sports Day which will be taking place on Thursday 5th July (weather permitting) at 9:30am on our school field. This a great fun event and is open to all nursery children and parents are encouraged to take part. The main school's sports day is the following day Friday 6th July and we would like to invite you to join us for a picnic lunch with your child on the school field. Please collect your child at 11:45am and take them up to the field where they can picnic with you. Afterwards they can either re-join us in the nursery (if it is their session) or stay and watch their older siblings with you or you may take them home.
Our topic this term is Growing and Changes and during this time we will be growing our own cress seeds, planting flowers and herbs outside.
We will be having a non-uniform day on Friday 13th July – the children are invited to wear their own clothes in exchange for bringing in a bottle for the PTA tombola. We are also going to be continuing with 'mystery reader' this term. This is when we ask parents, grandparents, family members to bring a book of their choice to come and read to the children at the end of a session. The idea is that the children don't know who is coming to read to them, so please don't tell them. There will be a sign-up sheet for this on the nursery door.
On our last morning of the term, Friday 20th July, we will be having a Teddy Bears' picnic on the school field (weather permitting). All children, parents and teddies are welcome and it will be a lovely way to celebrate the end of a fantastic year.
As always our doors is always open, please come and talk us if you have any questions or concerns.
Mrs Newland and Miss Sandy
Reception
Welcome back after what we hope was a wonderful half term break! You may have noticed we have been coming in and sitting straight on the carpet this half term, this is to help prepare the children for their transition to Year 1. Please could we ask that children are in school for an
8:45 am prompt start. This will enable us to go straight into teaching! Please could we ask that no parents come in to the classrooms, but instead allow their children to independently get their things ready for learning – this helps to develop their independence ready for Year 1.
We are well on our way into our term on Growing – we had caterpillars which turned into crystallises and then out hatched beautiful butterflies which we released into the school pond area. We will be looking at the books 'Oliver's Vegetables' and 'Oliver's Fruit salad', and we will be making fruit kebabs linked to the story 'Oliver's Fruit Salad' next week so a 50p donation would be gratefully received.
The second half of this month we will be learning about Birds linked to our trip to 'Birdworld' on Friday 13th July, please refer back to our 'Birdworld' trip letter for details e.g. lunches. A gentle reminder that it is really important that all the children are in school for 8:45am on the day of the trip to allow a prompt start. Please can we remind you that all forms and money for the trip should be returned by Friday 22nd June.
We would like to ask any parent helpers accompanying us on the visit to bring a back pack along with a packed lunch and to make sure you are dressed suitably for all weathers. Both staff and children are very excited about our trip.
We are beginning to practise for sports day with KS1, which will take place on the 6th July on the school field in the afternoon. This is a great day to bring a picnic lunch and enjoy it on the field with your child. Don't forget to bring a few pennies for the ice cream van too.
In July we will be learning about 'Seasides' and will end the year off with a Beach party on Wednesday 18th July on the school field (so lots of warning about a costume, towels and super soakers for a water fight). The weather is heating up so a gentle reminder to please apply sun cream and supply your children with a named water bottle and a sunhat.
The PTA fete fundraiser – non-uniform day in exchange from bringing in a bottle – falls on Friday 13th July. As this is the day of our school trip to 'Birdworld', YR will be holding this non-uniform day on Thursday 12th July instead. Please ensure your child wears school uniform on Friday 13th July for our school trip. Thank you.
Wagtails, we are looking forward to watching your class assembly on Friday 15th June at 9:00 am in the school hall. All Wagtail parents are welcome.
Mrs Layton – Matthews, Mrs Bryan and Ms Grant
Year 1
We hope you had a lovely half term holiday. Thank you to those parents who have continued to support their children with their phonics. As you know we will shortly be administering the Phonics Screening Test on behalf of the Government and so would appreciate your continued support to ensure the children do the very best that they can.
This half term our topic is 'Seas and Oceans'. This will also link to our science and English work. Later in the term we will need some extra adult help to sew sea creatures so please talk to your child's class teacher if you can offer any help even if it is for only one hour! Aunties, Uncles, Grandparents, big brothers or sisters are more than welcome to help.
We loved showcasing 'The princess and the pea' and we would like to thank you for your support and help with learning the lines at home.
We would like to remind you that children are provided with a fruit or vegetable snack at playtime every day. However, if you send in an additional playtime snack from home for your child it should be fruit or vegetables only. Fruit-based biscuits, bars and snacks are only allowed at lunchtime as part of their packed lunch.
As it is getting warmer please make sure that your child has a named water bottle in school. Also we may be going outside more often so please ensure that children have suncream applied before they come to school and that they bring a named hat.
Unfortunately we have a recurring problem with head lice. Please check your child's head regularly and treat at the first sign of nits (eggs) or lice (live adults).
Year 1 Team
Year 2
Welcome back to the sunniest half term of the year! The children thoroughly enjoyed our trip to the synagogue and have produced some lovely writing about it. We are now looking for cereal boxes and other junk modelling materials to make 'Moon buggies' for our work on Neil Armstrong. This half term we are also looking forward to our school trip to Winchester Science Centre. If you are available to help on this trip, do drop in and speak to you child's teacher.
As the weather is warming up, we would like to encourage you to put sun cream on your child at the start of the day (no bottles in school please) and provide them with a hat and fresh water. Please also ensure that all clothing is labelled with the correct names so that lost items can be returned to their owners.
Our topic this term is 'Great Explorers' and we will be learning about Christopher Columbus and Neil Armstrong. In science the children will be investigating habitats and mini-beasts. If you have any books at home that we can share with the children please send them in.
Thank you for your support.
Year 2 Team
Year 3
Welcome back after what we hope was an enjoyable half term.
We have enjoyed a wonderful day at Butser Ancient Farm today. The children finally got to stand in an Iron Age roundhouse and experienced building walls using a technique called 'clunching'. They also made Roman jewellery and designed a mosaic tile in a Roman villa. We are sure the children will enjoy telling you all about their day. To finish our Roman topic, we will be holding a 'Roman Day' on Thursday 12th July when the children are invited to come to school dressed as a Roman citizen in a toga (white sheets and safety pins are ideal for this), a centurion or a gladiator. During the day we will prepare and eat a Roman feast and complete a number of themed activities.
Arts Fortnight begins on Monday 18th June and this year's theme is C.S. Lewis's, Chronicles of Narnia. In Year 3, we will be writing winter themed poetry, using a tie-dye effect to decorate T-shirts and making a fantasy map. Please can you bring in a named, plain white T-shirt for your child by Friday 15th June if you have not already done so. On Friday 29th June, parents are invited to our Arts showcase and gallery where the children's work will be displayed.
Finally, we would like to thank you for your continued support with homework and regular reading.
Year 3 teachers
Year 4
We would like to thank all the adults for their help with costumes and learning words and to congratulate the children on an amazing Year 4 play. Everyone agreed that it was a real triumph with all the children giving super performances and singing beautifully.
We are now looking forward to Arts Fortnight after half term. The theme is celebrating the life and work of CS Lewis and we have lots of exciting activities planned. As usual, there will be an exhibition of the children's work on the final day (29th June).
This half term we are continuing to study the Anglo-Saxons from a range of points of view and we will also be going on a day trip to Ufton Court on Monday 9th July – more details to follow. There the children (and teachers) will have the opportunity to engage with lots of different aspects of Anglo-Saxon culture and life with hands-on activities.
We will also be having a Year 4 sleepover this half term! This will be held at school on Friday 6th July - we will send a letter with more details on this shortly.
Thank you for all the support you have shown so far and will continue to show for this last push to have the children achieving all that they can by the end of the year.
The Year 4 Team
Year 5
Welcome back to what will hopefully be a sunny half term. This term will be just as busy as all the others. We have lots of exciting things coming up: our trip to Oxford, transition week, visits to Sandhurst School and much more.
For this half term, we will be finishing off learning about North America, looking at the gold rush and how early settlers colonised parts of America. This also includes a short study of Native American Indians and how they lived – including studying some of their stories and traditions in English.
As part of our PSHE this term we will be looking at 'Living and Growing' and what this means for the children as they get older and how they will develop into adulthood. We will send home a further letter outlining what we will cover nearer to the date and offer you an opportunity to view a DVD that the children will be watching.
As you know, our trip to Oxford is going to take place on Wednesday 20th June. We will have a brief discussion with the children a few days before and a short letter of reminders will be sent home closer to the time.
As a reminder to parents, children should have a PE kit readily available to be used in school at all times. This should be suitable for outdoor PE lessons. On PE days it may also be advisable for the children to wear sun-cream and hats/caps.
With the hot weather approaching, it is essential that the children come into school with a named water bottle in order that they are always fully hydrated and learning time is not being wasted by unnecessary trips to the water fountain.
Year 5 Team
Year 6
SATs seem like they were a long time ago as we have already moved onto the year 6 play. However, we were really pleased with the attitude of the children towards what could have been a fairly stressful week. We feel that they coped brilliantly and tried their hardest; we were especially grateful to those who were not feeling 100% but still made it in. We are due to receive the results at the beginning of July and they will be sent out with their reports on Friday 13th July.
We are very much looking forward to Arts Fortnight in the middle of the month (either side of our residential to Mill Rythe) inspired by the works of C.S Lewis, where the children will be creating a 3D sculpture, creating pictures using different media, choreographing a dance routine and contributing to a whole-school piece of artwork.
With not long left before we go to Mill Rythe, we are in the process of allocating rooms and will let the children know as soon as this has been finalised. Children have been given the chance to express their preferences for both rooms and day groups, and are guaranteed at least one of their choices for each group. If your child requires medication while we are away, please can you send it into school by Wednesday 13th June so that we can ensure we have all the required medication to take with us and that it is in date.
We would like to remind the children that they need to have their water bottles and PE kits in school at all times; our PE timetable may change each week, depending on the weather and other curriculum/play commitments. Reading records and spelling books should be in school regularly and the children should still be reading four times a week.
Year 6 leavers' disco will be on Monday 16th July, starting at 7pm and finishing at 9pm. There is no cost for this event. Children will need to be dropped at school and collected promptly by an adult.
With regard to the school play, all speaking roles have been allocated and those children should know the character that they are playing. We will discuss costumes with them during rehearsal time. All other non-speaking parts will be allocated over the next week as rehearsals get under way. As the children enjoyed performing there so much last year, this year's production will be held at Sandhurst school on Monday 9th July and Tuesday 10th July. More details will be sent out in due course.
Year 6 team
Yours sincerely
L McAllister
Deputy Headteacher
DIARY DATES:
Tuesday 12th June Parents' Forum 9am-9.30am
Friday 15th June PTA Disco
Wagtails' Class Assembly 9am
W/C Monday 18th June Year 6 residential trip – Mill Rythe
Wednesday 20th June Year 5 trip to Oxford
Thursday 28th June Hummingbirds' Class Assembly 9am
Friday 29th June Arts Fortnight Gala & Exhibition 2pm
W/C Mon 2nd July Transition Week
Thursday 5th July Nursery Sports Day 9.30am
Friday 6th July Sports Day KS2 am and EYFS/KS1 pm
with picnic lunch on the field (weather permitting)
Y4 sleepover (more details to follow)
Monday 9th July Y4 Trip to Ufton Court
Monday 9th & Tuesday 10th July Year 6 production 7pm
Thursday 12th July Year 3 Roman Day
YR Non-Uniform Day
Friday 13th July Non-Uniform Day (Except YR)
YR Trip to Birdworld
Reserve Sports Day
Saturday 14th July School Summer Fete (12pm-3.30pm)
Monday 16th July Year 6 Leavers' Disco 7pm-9pm
Friday 20th July Year 6 Leavers' Assembly 9am
Term Ends at 2pm