Newsletter
OWLSMOOR PRIMARY SCHOOL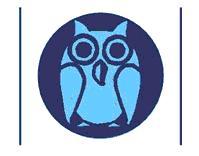 6th July 2018
Dear Parents
I hope the children have had a good transition week and have enjoyed spending time with their new teacher in their new classroom. Hopefully they now feel a little more prepared for September.
Although we are nearing the end of what has been a long and busy term, there are still two weeks to go and we still have a variety of activities planned for the children. Please take time to read the diary dates at the end of this newsletter so that you do not miss any of the events that are planned.
At the end of the term we shall be saying goodbye to Mrs Green, Mrs Slade and Mr Forsaith. We wish the three members of staff who are leaving every success in the future and thank them for all their hard work and dedication to the school. In September, we will be welcoming a new Nursery teacher, Miss Edwards, as Mrs Cross will be on maternity leave. We will also be welcoming a new SENCo, Miss Devlin, and we look forward to her joining the team.
SUPERSTAR MATHEMATICIAN AWARD FOR KEY STAGE 2
June's Superstars are: Jessica Eadle, Chloe Robson, Evie Brown, Louise Somers, Hunter Aitken-Smith, George Davis, George Glossop, Liam Ankerson-Rolfe, Steven Thomas, Oliver Robertson, Gabi Jones and Paris Sharpe. You should be very proud of your hard work – well done!
SUPERSTAR WRITER AWARD FOR KEY STAGE 2
June's Superstars are: Andrew Stuart, Rojina Rai, Omer Helvacioglu, Jessica Lewis, Molly McDade, Olivia Rivers, Kai Newman-Maidment, Ben Fox, Lily Faux, Millie Simpson, George Hobson and Isabelle Deakin. Well done – what a lot of brilliant writers!
PARENTS' FORUM
Our next parents' forum is on Tuesday 10th July from 6pm to 6.30pm.
10P FAIR
The 10p fair will take place during school time on Thursday 19th July. Children from all year groups are invited to play a variety of games on stalls run by children from year 6. Each game is 10p a go – so please send your child to school with plenty of 10p coins on the day so that they are able to take part. (See letter sent out today.)
AFTERSCHOOL CLUB
The afterschool club had a surprise visit from the food hygiene inspectors and the premises have been rated five star – the highest rating available. Congratulations to Mrs Toal and her team.
LUNCHTIME CONTROLLER VACANCIES
The school is looking to recruit some lunchtime controllers (dinner ladies/men).
Monday-Friday 11:45-1:15pm (term time)
If you are interested please call into the school office for an application form.
SCHOOL MEALS
From the Kitchen: As of September 4th 2018, the price of school meals will be increasing from £2.15 to £2.20 for the children in Years 3 to 6.
Also, from September the current Year 2 children will no longer be eligible for free school meals under the government Universal Infant Free School Meals initiative. If you wish your child to have school meals from September the cost is £2.20 per meal and must be paid for in advance – details of online payment facilities are available from the school office. Your child may still be entitled free school meals if you meet certain criteria, details of which and the application form can be found on the Bracknell forest website - http://www.bracknell-forest.gov.uk/freeschoolmeals.
SCHOOL LIBRARY BOOKS
Please note that all school library books and book band books need to be returned to school by Friday 13th July. Thank you.
PROSPECT ESTATE AGENCY
Prospect are currently running a scheme in support of local schools, whereby they are 'donating £250 of the selling fee to a local school of your choice when you sell with Prospect'. If you (or anyone you know) happen to be selling a property using Prospect Estate Agent, either now or in the future, we would be very grateful to be selected as the 'school of choice' in order to receive this additional funding.
SUMMER FAIR – NON-UNIFORM DAY (REMINDER)
The school summer fair will be on Saturday 14th July from 12-3.30pm. On the Friday before this (Friday 13th July) children may wear their own clothes to school in return for a donation of a bottle (alcoholic or non-alcoholic) for the bottle tombola stall. As YR are on a school trip on that day, YR's non-uniform day will be on Thursday 12th July instead. Thank you.
NETBALL
We played our final match of the season against Wildridings School. They were the league leaders and, as we expected, it turned out to be our toughest match. Unfortunately for us, it was also a day when three of our team were ill or injured!! On the positive side, it gave a number of our reserves their first match experience and they all played brilliantly. It was a great chance to try them out in different positions and for them to participate in a fast and furious game. It was also fabulous to have a number of parents and school children turn up to support the team. Sadly, we lost the match 19 – 1 but Keira S was deservedly chosen by the Wildridings team as our player of the match; she truly could not have tried harder. After the match, both of the teachers from Wildridings came to say what a polite and highly professional team we have and that they were very impressed. Rachel and I could not agree more – the team have been an absolute credit to our school and thoroughly deserve their final position of fourth in the league – well done to you all J.
Our final training session will take place on Wednesday 11th July so we would like to say thank you to all of the Year 6 players who have turned up for training all year. I hope you continue to enjoy netball (or basketball) at secondary school. I look forward to seeing our 'new' Year 5 and 6 netballers in September.
Mrs Fish
KIDZ R US SUMMER HOLIDAY CLUB 6-31st AUG 2018
Open 830am – 6pm, includes snacks and drinks, for children aged 4-11yrs, held at New Scotland Hill Primary School, Grampian Road
We are now taking bookings for the summer and offering an Early Bird special of only £21 full day or £11 half day, we will accept your childcare vouchers
Kidz R Us is Ofsted registered and all staff are DBS checked & first aid trained

For more info and booking forms please email us at: theafterschoolclub2011@yahoo.co.uk or call 07928806557
THE MONTH IN BRIEF
Nursery (Puffins)
It is lovely to be able to let you know that Mrs Cross had a healthy baby girl last month – Evie. Both mother and Evie are doing very well.
The end of the year is creeping up on us. The children have had a fantastic year and have worked so hard. Our Sports Day went really well and the sun was shining for us, thank you to all those who came and took part. We loved having lots of spectators to cheer on the children at this fun event.
To mark the end of term we will be holding a Teddy Bears' Picnic in the early years' outdoor area for the children and parents on Friday 20th July at 12.00pm. Younger siblings are also welcome. Don't forget to bring your teddy.
We would like to take this opportunity to wish all the children leaving our Nursery this summer all the very best in their new classes and schools. We look forward to seeing you all at some time and hearing how your child is getting on. Over the holidays, it would be great if the children could continue to practise writing their name, counting things while you are out and about and using their letter sounds to try to read signs and pamphlets during your travels.
Thank you for all your support this year and we wish you all a wonderful relaxing summer.
Mrs Newland and Miss Sandy
Reception
We are getting closer to the end of a very busy term. The children are thoroughly excited about their trip to Birdworld, where they will see many of the birds and animals we have been finding out about in our recent topics. We would like to thank all of the parents who are giving up their time to come along and help us. A fantastic day will be had by all and the children will love seeing the penguin show and the farm, as well as having an animal encounter.
Please could we ask you all to check your email box as we will be sending home your child's final profile to you in the last week of term. We would ask that you reply to our email, or let us know if you have not yet received one so that we can send you one to the correct address –
thank you in advance.
On Wednesday 18th July we will be having our Reception class 'Beach Party' up on the school field. Fingers crossed for good weather! The children can come to school dressed in beach clothes.
In the afternoon of our 'Beach Party', we will be playing some water games on the field, so the children are allowed to wear or bring in a swimming costume, so that their clothes do not get wet, as well as a towel to dry themselves off with. A change of clothes might also be appropriate. Please ensure your child wears sandals or old shoes that you don't mind getting wet. We will also be eating some party food at the 'Beach Party' – we would be very grateful if you could please sign up at the beginning of the week to bring in some party food (e.g. biscuits, a cake, crisps, sweeties, fruit, a drink, yoghurt, crackers, sausage rolls, cocktail sausages etc). The children will still be going in for their normal lunches.
Finally, we would like to say how much we have enjoyed teaching the children this year. We have seen them make new friends, experience lots of new learning activities and mature into more confident individuals. We would like to wish them all the very best for next year and we hope you have a fantastic summer break. See you all next year.
Mrs Layton-Matthews, Mrs Bryan and Miss Grant
Year 1
Where has the time gone! The Year 1 team would like to thank all the parents for their ongoing support throughout the year.
As we approach the end of term, please continue to support your child's learning through their daily reading and homework. Next week we will be sewing sea creatures and we would greatly appreciate adults to help with small groups. If you can help, please speak to your child's class teacher.
We have all really enjoyed getting to know your children, teaching them and watching them grow and develop. It has been a lovely year and we would like to thank you for all of your support. Particular thanks, of course, go to parents and friends who have given up their spare time to help in class and on outings.
We hope you and your children have a fantastic summer break.
Year 1 Team
Year 2
What an amazing year we have had! The Year 2 team would like to thank all the parents for their ongoing support throughout the year. We would also like to encourage you to keep up the good work by joining the library's summer holiday reading scheme. It's amazing the difference it makes to the children's progress.
The children had a very enjoyable trip to the Science Centre this term and their behaviour was a credit to our school. During the final week of the school year, we will be learning everything there is to know about pirates and we have a pirate dress up day on Wednesday 18th July. The children will just need to bring a snack and a drink for our 'mini picnic' on the field after their usual lunch (see pirate week letter).
We would like to take this opportunity to thank those of you who have helped out in our classes this year, completing artwork, sewing, listening to readers and accompanying us on all of our trips off site – your support has been invaluable and we do hope you will volunteer to help out in Year 3! We hope you have a fantastic summer break and wish the children well next year.
Year 2 Team
Year 3
Unbelievably, we find ourselves coming towards the end of another school year and we cannot believe how the time has flown by. We have certainly packed a lot into the year and the children have enjoyed the topics on the rainforest, the Stone Age to the Iron Age and the Romans. We have also had a lot of fun during Science Week, Book Week and Arts Fortnight.
Although the summer holidays are creeping ever closer, we still have a couple of weeks remaining so could we politely request that full PE kits remain in school. Similarly, children need to bring in named water bottles every day and have sun cream applied before coming to school on warm days.
We still have our Roman day to look forward to. This will take place on Thursday 12th July and the children are invited to come in dressed as a Roman – a white sheet fashioned into a toga is fine. The children will take part in a number of Roman themed activities and have the opportunity to try lots of different foods during our Roman feast. A separate letter has been sent home detailing the food your child chose to bring in on the day – this can be handed to class teachers in the morning.
On Wednesday 18th July, we will be rewarding the Year 3 children for their hard work all year by having a fun afternoon on the school field, including a water fight! The children will need to bring in old clothes to change into for the afternoon's activities; a T-shirt and shorts would be fine but please ensure their shoulders are covered in this warm weather. They should also bring a towel and sunhat. At the end of the day, the children will change back into their dry uniform to come home.
Finally, we would like to say how much we have enjoyed teaching the children this year and it has been fantastic to see their progress. We would like to take this opportunity to thank you for all of your support this year, and we wish the children all the very best as they move up to Year 4. Enjoy your summer break J.
Mrs Fish, Mr. Forsaith and Miss Horner
Year 4
As we approach the end of the year, we cannot believe we are only two weeks away from the summer holidays. It has been a fantastic year and the children have enjoyed the topics on Egyptians, Anglo Saxons and Storms and so have we! Arts Fortnight was a success and we all enjoyed Science Week, too!
Please remember that children need a full PE kit right up until the end of term and they need to bring in named water bottles every day and have sun cream applied before coming to school on warm days.
It will soon be our Anglo Saxon day at Ufton Court which we are all looking forward to. This will take place on Monday 9th July, please come and ask your class teacher if you have any questions about this. The children will be re-enacting a Viking raid which actually took place outside of Reading during Saxon times where the Saxons were triumphant! This should be an enlightening experience!
Following our visit, we will be creating our own leaflets advertising Ufton Court in English. If you have any leaflets on any tourist attractions left over from holidays or visits please send them in with your children so that we can look at the kind of features they use.
We are all looking forward to the sleepover on Friday 6th after sports day which we are sure will also be a success.
We would like to use this opportunity to say how much we have enjoyed teaching your children and we wish them all success as they become year 5 pupils. Have a lovely holiday – let's hope the sun keeps shining!
Miss Bowden, Mr Horton, Mrs Wood and Mrs Brown-Nicholson
Year 5
We have had a wonderful year and have covered some amazing topics. We have certainly enjoyed teaching all of them, from the Ancient Greeks, the Americas to Urban Art and Local History.
There are a number of key dates before the end of the school year. On Thursday 12th July, Year 5 children have been invited to visit Sandhurst School for the day. Please note that children should be dropped off at Sandhurst for the start of the day and not at Owlsmoor.
If your child is not participating in this visit, they need to come to school as normal.
On Friday 13th July, we will be watching the video about puberty and undertaking any follow up work that day.
On the final day of term, Friday 20th July, we will have a little end of year party. The children may wish to bring in some food; however, please ensure this is kept to a minimal amount (such as a small bag of crisps or a couple biscuits) as this is only intended as a snack and not a banquet! Please do not send in nuts or nut-based products due to allergies. Also, kindly remind your child that fizzy drinks are not allowed.
From all of us on the year 5 team, we'd like to thank you for your commitment and support of us, the school and your child(ren)'s learning. We wish you a wonderful summer.
Mr Taylor, Miss Poulter and Miss Hipkin.
Year 6
We had a fun-packed week at Mill Rythe and it was lovely to see the children embracing all the new activities and conquering a few fears. The weather was kind to us and all the photographs taken while we were away can still be seen on the blog.
As you may already be aware, the end of year production – 'The Amazing Adventures of Superstan' – will be taking place at Sandhurst School on Monday 9th July and Tuesday 10th July at 7pm. This will be a ticketed event with 2 tickets per child for each performance – there may be a few spare tickets nearer the time when all the children have had the opportunity to obtain tickets. Tickets are now available outside the Year 6 classrooms after school each evening and will cost £2.50 each. Please be aware that the hall at Sandhurst School is not suitable for buggies and prams. The children will need to be at Sandhurst School at 6.30pm to be ready for a prompt start at 7pm. Doors for the audience will open at 6.50pm.
During the final week of term, Year 6 pupils will be planning and preparing for the 10p Fair on Thursday 19th July. They may need support from you to gather together any resources and prizes that they need from home, as they will need to be organised for the 'big day' – your help with this is very much appreciated!
The Year 6 leavers' disco will be on Monday 16th July, starting at 7pm and finishing at 9pm. There is no cost for this event. A letter will be sent home soon with a permission slip which needs to be signed and returned to school along with more details about the event.
School library books and reading books need to be returned to school by Friday 13th July.
We would like to remind you of our Leavers' Assembly, which will take place on Friday 20th July in our school hall at 9am. Please feel free to bring cameras as there will be an opportunity to take photos afterwards.
May we take this opportunity to thank you for your continued support throughout the year; we have very much appreciated it.
Year 6 team
This will be the last newsletter for this academic year. Thank you for your continued support. I hope that you all have a wonderful summer break. We look forward to welcoming the children back to school once again in September, and we wish year six all the best at their new schools.
Yours sincerely
EA Cole (Mrs)
Headteacher
DIARY DATES:
Friday 6th July Y4 Sleepover
Monday 9th July Y4 Trip to Ufton Court
Monday 9th & Tuesday 10th July Year 6 production 7pm
Tuesday 10th July Parents' Forum 6-6.30pm
Thursday 12th July Year 5 at Sandhurst School
Year 3 Roman Day
YR Non-Uniform Day
Friday 13th July Non-Uniform Day (Except YR)
YR Trip to Birdworld
Reserve Sports Day
Saturday 14th July School Summer Fete (12pm-3.30pm)
Monday 16th July Year 6 Leavers' Disco 7pm-9pm
Wednesday 18th July YR Beach Party
Y2 Pirate Day
Y3 Water Fight
Thursday 19th July 10p Fair
Friday 20th July Year 6 Leavers' Assembly 9am
Nursery Teddy Bears' Picnic 12pm
Year 5 – Class Parties
Term Ends at 2pm
Monday 3rd September Inset Day
Tuesday 4th September Children back to school